Cremation Art & Jewellery
When we loose someone, it is always a difficult time. With a cremation, you may have to say goodbye twice.
Artwork
Cremated remains can be incorporated into melted glass and designed into a beautiful piece of art.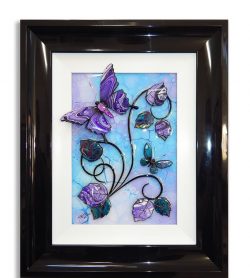 Similar to the artwork, cremated remains are embedded in the glass. The glass is then shaped to whichever specification you desire. once the correct shape has been achieved it is set into whichever piece of jewellery you have selected.
Stunning cremation pendants holding a token gesture of ashes to keep your loved ones close to your heart at all times and keeping the connection.