Support for Bereaved Parents.
We will look after all arrangements for you if someone under the age of 18 has passed away. There will be no charge for Viner and Sons Services, however costs from third parties may be incurred.
This includes:
Bringing your loved one into our care from a hospital, private address, hospice within a 20-mile radius of West Malling over any 24 hour period to our private chapel of rest.
A fully fitted white casket or equivalent with engraved plate of inscription.
Provision of our Hearse or limousine on the day of the service.
Sufficient staff to attend the funeral service.
Viewing in our private Chapel of rest.
The initial consultation and support with all on-going correspondence.
Additional meetings with ourselves, as necessary.
All administrative duties in relation to paperwork and liaison with third parties.
One of our fully qualified Funeral Directors to conduct on the day of the funeral.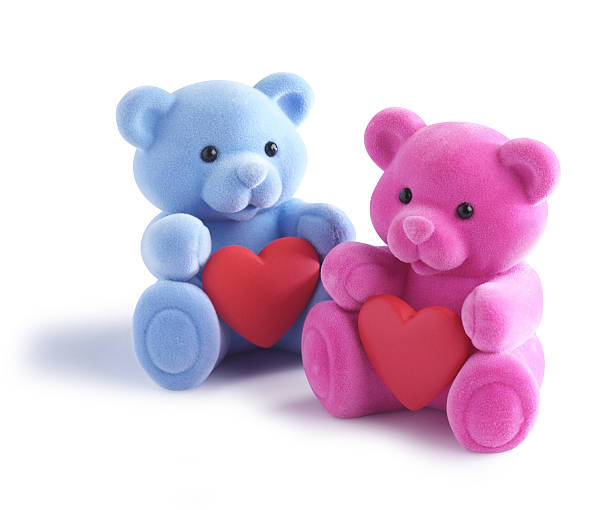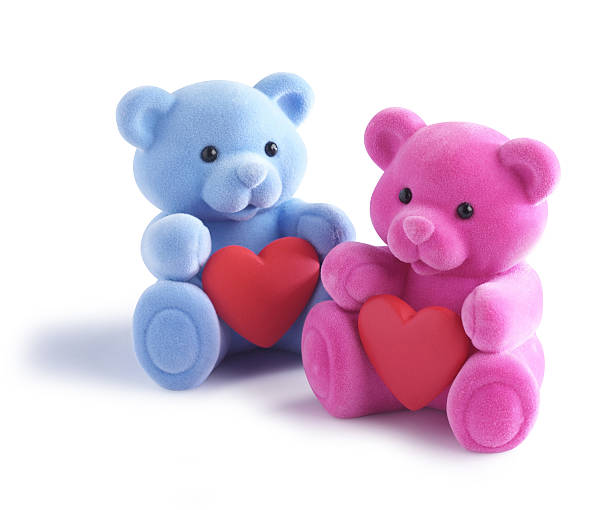 How we can support you.
Please accept our deepest and heartfelt condolences at this very sad time.
When a baby or young child dies it is a terrible shock and one of the most devastating things that can happen to a family. This includes miscarriage, ectopic pregnancy, still birth and sudden infant death. We as a company want to be able to take away the practical stresses associated with your loss and leave you to be able to grieve as a family. This leaflet aims to provide you with as much information as you may need, but that aside, we also want to offer you support. We welcome you to come into our office and talk to us. Whether or not you are instructing us to carry out a funeral you are welcome into our offices for a chat and a cup of tea at any time, or please get in touch over the phone on 01732 842485 if you need any further support.
Grief.
You may have a lot of feelings as you grieve, you may feel sad, angry and confused. Your partner may grieve differently from you, but understand, you are both grieving. No matter in what capacity you have lost your child, you are not just grieving for your child, but also the life you have imagined with that child in it. You need to make sure you take care of yourselves whilst you grieve, or let other people help you. Make sure you eat healthy food. It is easy to rely on junk food and takeaway at this sad time, but the sugar crashes associated with these foods can seriously affect your grieving. Keep active and drink plenty of juice and water (try to avoid alcohol). If you have intense feelings of sadness that last for more than 2 weeks, please speak to a medical professional.
Common professional terms that you may hear.
| | |
| --- | --- |
| Coroner | A coroner is a doctor or lawyer, or sometimes both who looks into all sudden, unexpected and unnatural deaths. |
| Inquest | The formal inquiry of the coroner to confirm who has died, the circumstances of death and to establish if a cause of death can be obtained. |
| Post Mortem | A careful internal and external examination of a body performed by a specialist. |
| Pediatrician | A doctor who specialises in treating children. The Pediatrician will be one of your main points of contact. |
| Pathologist | A doctor who carries out the post mortem examination. |
| Metabolic Disorder | A genetic condition that affects the way a baby converts food into energy. |
| Genetic Disorder | A condition caused by faulty genes which could have been inherited from the parents or occurred naturally. |
| SIDS | Sudden Infant Death Syndrome – When a cause of death cannot be found for children under 2 years old. |
| SUDC | Sudden Unexpected Death in Children – When a cause of death cannot be found for children over 2 years old. |
| CFF | Children's Funeral Fund – a government service to provide financial support to all families when trying to arrange a child's funeral. |
What to expect immediately after a sudden or unexpected death.
First of all, if you would find it easier, please call us on 01732 842485 and we can talk things over.
If the death happened away from a hospital, your child will need to be taken to hospital. A doctor or other healthcare professional must formally confirm that they have died. If a cause of death is unknown at this point, they must inform the coroner.
Your child will be examined carefully and some blood and tissue samples may be taken to try and establish a cause of death. Someone from the hospital team should offer you some keepsakes, this can be a lock of hair, handprints or footprints. You can also ask for a family photograph to be taken. If you haven't been offered this service, please ask the hospital or ask us to facilitate these services for you.
Please do not feel that you need to leave the hospital in a hurry. You can spend as much time with your child as you need. All hospitals will have specially trained bereavement staff to help, and some have a bereavement suite so that you can spend more time with your child. Leaving hospital without your baby will be very difficult, make sure that you have someone with you to offer support, this can be a family member or friend.
The hospital will have a chaplaincy team that will be of great help to you. However, do not feel you have to use this service. You can speak to any minister you wish. If you are religious your church will be able to offer support. We can also put you in contact with ministers from any or no religion.
The Post-Mortem Examination.
First of all, you should be given the contact details from the coroner's office. This number will be your point of contact for any questions you have about this process, however, we can also advise you on this if you would like a less formal conversation.
The post-mortem will be carried out by a specialist pediatric pathologist, however this does mean it is likely your child will need to be taken to another city for this to happen. Most likely to great Ormond Street Hospital in London. The coroner does not need to ask your permission for this to happen, however they should keep you updated at every stage. This can cause parents a great amount of anxiety, please do not worry, this is normal and all involved in taking your child to the hospital do so with the upmost grace and respect.
Once the post-mortem has taken place, the coroner will get some initial findings, you can be given some of these results. Please be aware that the final coroner's report can take months to prepare and complete depending on the number and types of tests that need to be carried out, but a full report will be sent to you once completed. This does not mean you cannot have a funeral. The coroner will ask whether you are thinking of a burial or cremation, so that they know which paperwork needs completing.
Tissue Retention
Part of the post-mortem process may require some of your child's tissue to be kept. These are usually very small amounts, but once finished with, it is your choice as to what happens to these samples. You have three options:
They can be kept by the hospital for research purposes.
The hospital can dispose of them.
They can be returned to you.
Registering your child's death.
The coroner will give authority for you to register your child's death by sending the relevant paperwork to the registrar. The coroner's officer will advise you when and where to register their death. You will need to take your child's birth certificate with you. If you did not get a chance to register your child's birth, you can either book two separate appointments, or do this at the same time.
The registrar will give you the following documentation:-
One certified copy of the death certificate, others are available for a fee.
A green form which allows for a burial or cremation to take place, this will need to be given to your chosen funeral director.
A Certificate for the DWP if you are applying for a funeral payment.
Arranging a funeral.
It is your decision about what type of children's funeral service you would like. Please do not feel pressured by anyone about what you should have.
Your first choice is burial or cremation, followed by the location.
We can help you find a venue and/or a minister to lead the service for you. We will fill out all the relevant paperwork with you and offer you as much or as little advice as you need.
You will have the choice of our Mercedes hearse or our Mercedes limousine or both. If this isn't what you have in mind, we can discuss other options from horse-drawn hearse to something completely discreet.
We offer a full range of children and baby caskets for you to choose from, and if none of these are what you have in mind, we are open to either source something from a different supplier or work with you and our supplier to design something special and meaningful for you.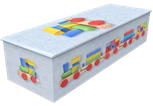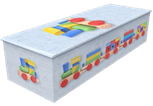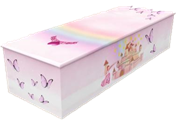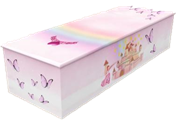 Other Children
It can be helpful to involve other children in the funeral no matter how old they are. Give them simple explanations about what is going to happen. We also have books in our office which you can take home to help them understand what has happened. Do not force them to attend the funeral if they don't want to, they are also grieving and will need to process this in their own way.
The Children's Funeral Fund
On the 23rd July 2019, the Government launched a new initiative called the Children's Funeral Fund. This service was put in place to make sure that bereaved parents will no longer have to pay for their child's burial or cremation.
No bereaved parent should have to worry about they will pay for a funeral. Justice Minister Edward Agar said, "While nothing can ever remove the pain that bereaved families experience, this Government is determined to do everything in its power to ease the burden on them, which is why, in line with the Prime Minister's pledge, I have developed the scheme."
The important thing to remember is that the Children's Funeral Fund is not means-tested. This means that your income will not be assessed to establish if you can claim. This service is here for everyone. 
The Children's Funeral Fund will cover certain aspects of the funeral, this includes
The Burial Fee
The Cremation Fees
A coffin, Shroud or Casket (up to £300)
The Church of England will not charge any fee for the burial or cremation of anyone under the age of 18. If you do not have a religion, we would look to provide a minister for you.
How to claim.
Each party involved in the funeral will submit their own claim meaning that you do not need to do anything.
Viner and Sons as funeral directors can submit a claim for:-
A coffin or casket up to £300.
Fees for arranging the funeral.
A container for storing ashes.
Fees charged by a gravedigger.
The cremation authority, the crematorium used for the funeral, will be able to claim for:-
The cost of the cremation.
Scattering the ashes in the garden of remembrance.
The cost of storing the ashes in a columbarium, up until the child's 18 birthday.
The cost of a medical certificate to authorise the cremation.
Permission to erect a memorial (however not the cost of the memorial)
A burial authority, the church or cemetery where the burial is taking place, can claim for:-
The burial plot and right of burial. (This plot should be a reasonable size for the child, however, the CFF will also consider a claim for the purchase of an adult-sized plot next to the child so that the parents may be buried there in the future).
Any fee for carrying out the burial.
The cost of maintaining the burial plot if this is included as a condition in the right of burial, this cost will be covered until the child's 18th birthday.
Permission to erect a memorial, but not the cost of the headstone.
Any gravedigger fees if arranged by the burial authority.
Memorial Options
Aside from the normal stone masonry, some parents find it incredibly difficult to decide what to do with the ashes of their child, as this is the last part of them they have. We would like to help you with other options that are available to you. These options are not exhaustive and we would love to go through any ideas you have. Prices start from as little as £20, but can be thousands if you are looking for a real diamond.
A teddy with a special pouch hidden inside to store some ashes.

Ashes are heated and compressed so that the carbon forms a natural diamond.


A cuddle stone to help keep your baby close to you.


Ashes are embedded in resin and set in a beautiful bangle.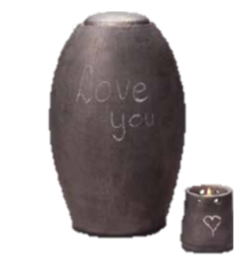 A whole range of decorative urns are available to purchase.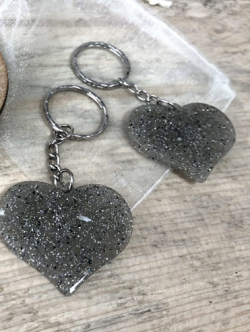 Ashes are embedded in resin and form into a keyring.
We are here to help.
We are here to help, so please contact us with any questions.
Our funeral directors are here to help you. Please pop into our office at West Malling, call us or email us if you have any questions.
We can have an informal chat and discuss any worries or concerns that you or your family may have.
Please remember that we will look after you and your family with sensitivity and most importantly, we will help fulfil any requests that you may have.
01732 842485